French expressions often refere to food. 
Food is a huge tank of inspiration for French and we love talking of food.
This expression for example : 'C'est du gâteau' (litterally 'It's cake') means 'It's very easy and pleasant'.
So, will you understand this sentence in French ?
'Apprendre le français avec ce prof, c'est du gâteau !'
Got it ? Logically 'C'est pas de la tarte !' (litterally: 'It's not pie') means 'It's really difficult!'.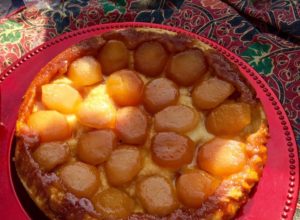 My French Pass offers you, among its French courses, French'n cooking workshops  on-demand for making or simply enjoying the most authentic savouries and pastry while studying the recipe, its vocabulary, grammar and speaking French !