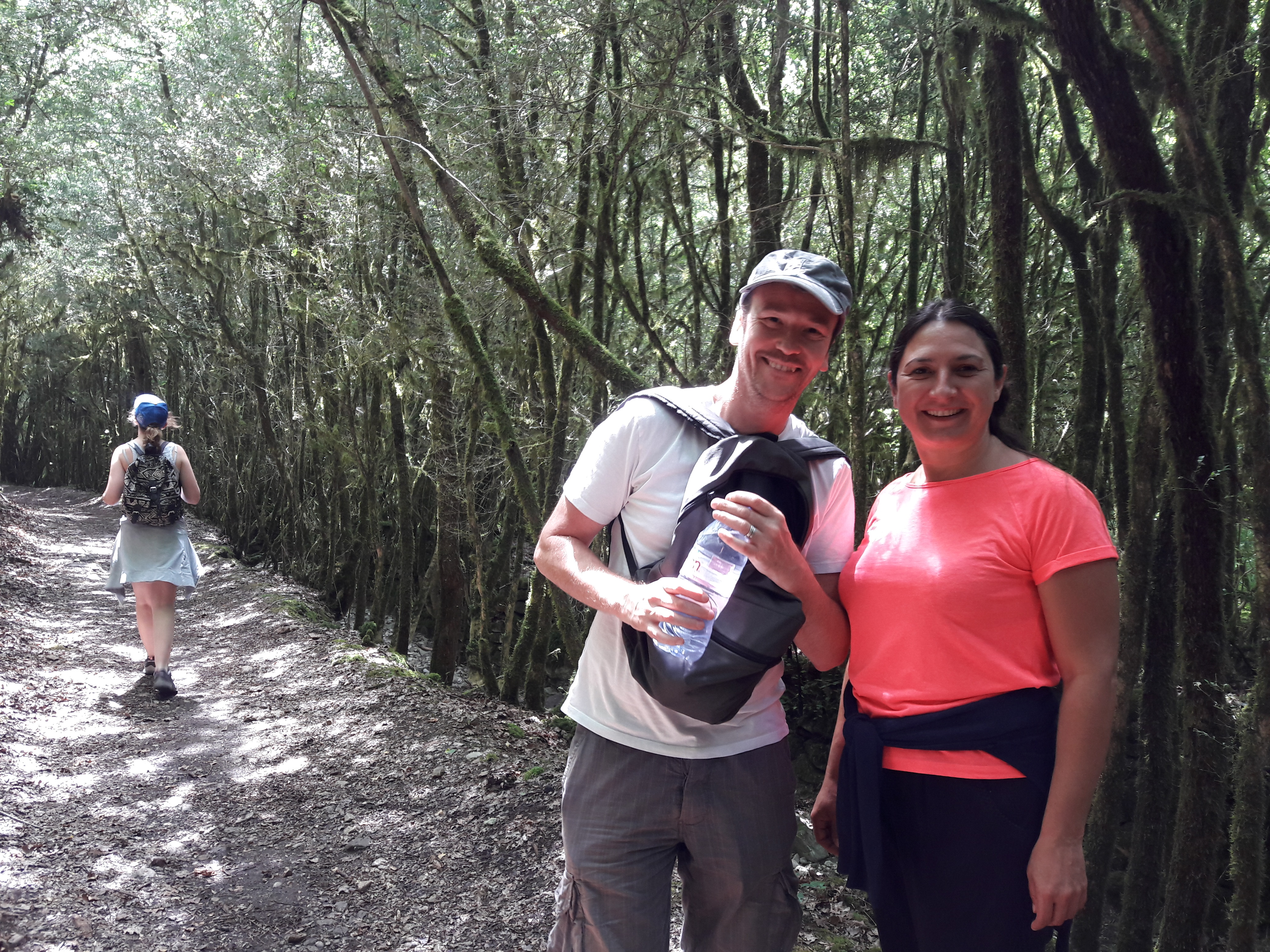 Laeti, Julian and Liza
South African visitors, on the Trail of La Gourgue.
At the programme : How to read the description of a hike ("une randonnée") in the famous 'Topo Guide' from the French Federation of Hiking (FF Randonnée Pédestre) …
Liza, as a guide, completely succeeded in leading us till the wonderful panaroma above St Antonin Noble Val!
Wildlife and health
They are the keywords of this workshop which proceeds with amazing walks on the Causses and mysterious little valleys… and a tasty picnic, either vegetarian or traditionally French.
You will discover the well known waymarks of French footpaths, and you will start to learn the general vocabulary of hiking and of the natural world. You will get more out of this than just a pleasant half day walk!
Description
Each outing will take half a day (3-4 hours), including a picnic to be taken in the wild. This will be homemade, using quality produce, and can be vegetarian or traditionally French, whichever you require. The culinary vocabulary of French picnics will no longer be shrouded in secrecy for you!
The walk on the Causses d'Anglars or the wonderful loop from St Antonin to the little Gourgue river for example, will follow the Nature Trail and will reveal the extremely wide natural diversity of the Causse: natural grassland, moorland, ponds, cliffs and their flora and fauna.
You will learn the language of "la randonnée":
The various ways in which trails are signposted
Equipment (backpack, boots and shoes, clothing, etc.)
The human body and energy management
Maps and map reading, the terrain and its characteristics
By the time we finish, you will be able to hike throughout the magnificent natural parks of France !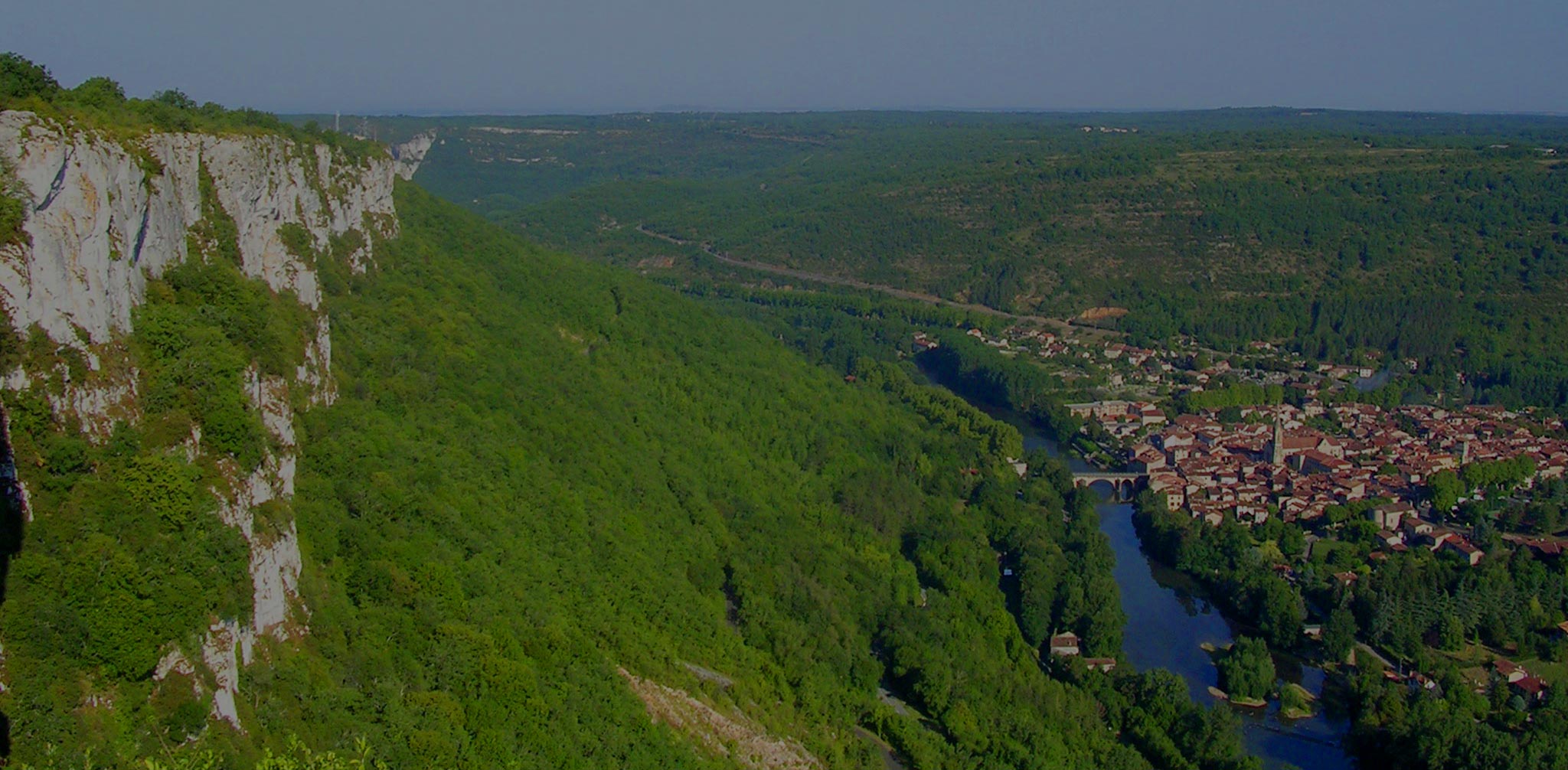 Fares (picnic included)
20 €/pers (6 pers), 24€/pers (5 pers), 28 €/pers (4 pers), 35€/pers (3 pers), 45€/pers (2 pers), 90€/1pers
Locations
The Nature Trail on the Causse d'Anglars departing from Ste Sabine, 10 minutes from St Antonin
Other trails (PR, GR) around and departing from St Antonin Noble Val or Septfonds, like the PR8, including the Gourgue river
From Bruniquel : "The Englishmans Tomb", etc.