Learning French making delicious traditional Pastries is possible!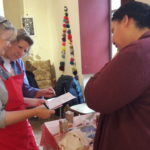 It was on last M
onday at BAZART in St Antonin Noble Val: 6 pastry lovers experimented 'Baba au Rhum' recipe.
They succeeded perfectly and enjoyed it even more !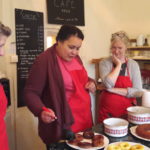 New skills, specific vocabulary and expressions  and a nice afternoon together…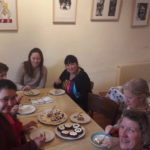 Next French'n Pastry workshop in January: 
The amazing traditional 'Choux à la crème'!
Learn how to make a 'pâte à choux' for delicious and golden 'choux', how to make yummy creams to fill your 'choux' and how to build 'une pièce montée' with caramel. 
A très bientôt avec My French Pass !